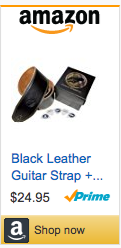 Call me old fashioned, but I still think there's a great deal of merit in doing some research before getting involved in something that's bound to eat up resources. Especially when that endeavor is likely to be a major consumer of that resource. With joining the service, that would be time. Consider giving yourself the chance to get ahead of the curve by reading a bit ahead of time. Here's some material that I read beforehand that was either helpful or motivating:
Leadership Lessons of the Navy Seals by Jeff Cannon
The truth is, looking back, there's not a lot of leadership like this book illustrates anywhere in the world. While it's in greater abundance in the military, this book gives a good idea some of the principles you should start developing if you're interested in pursuing leadership roles while you're in. Excellent, excellent book.
---
A More Elite Soldier by Chuck Holton
An anecdote (personal story) of one soldier's experiences becoming an Army Ranger. Uplifting, with a few spiritual overtones. By no means does that disqualify this book as a low quality read. In fact, it's a great one. Very honest with none of the pretense that many religious people put on. Very down to earth.
---
A must have for anybody joining the military. Naturally, you'll be given a copy of this at Navy BMT, but pick up a copy and internalize a bit of it before hand and you'll be good to go.