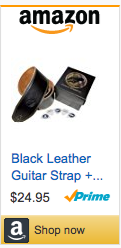 The U.S. military's special forces (SPECOPS, SPECWAR, etc) draw a lot of media attention and are therefore widely regarded as some of today's modern American heroes. The reputations built by these unique divisions of the military come by way of incredible challenge just to qualify, but also of the highly technical, broad, and extensive training each member of a SPECOPS team undergoes after entrance. Each branch of the military has its own special forces division, and though some are more secretive in nature than others, you can be sure that the standards for each are incredibly high.
U.S. Navy Special Forces
Seals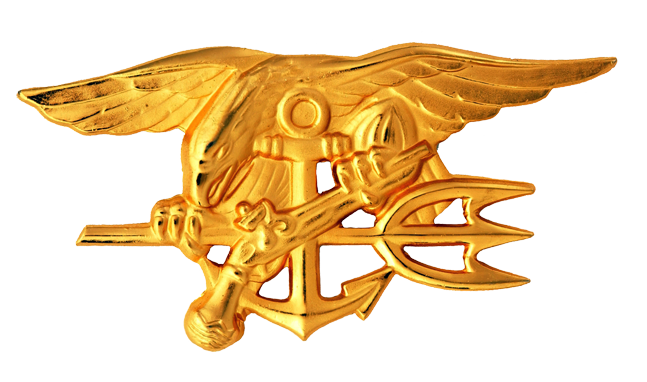 As with most special forces, the Navy SEALS are a part of the Naval Special Warfare Command (NSWC) as well as SOCOM (Special Operations Command), and have been around since World War II. Shortly after the attack on Pearl Harbor, it became clear to key members of the Navy that a new face of warfare, one that focused on stealth and reconnaissance was necessary to achieve offensive and defensive objectives.
It's a well known fact that the attrition/dropout rating for Navy SEAL training, or BUD/S (Basic Underwater Demolition/SEAL), is enormous. Hovering somewhere around 90%, BUD/S is arduous, intensive, and long as the training tends to be, it comes as little surprise that most sailors end up dropping out. If you're interested in joining the military to become a Navy SEAL, it's highly advisable that you spend a tremendous amount of time getting mentally and physically prepared. The most common denominator between sailors who successfully complete BUD/S is an intense drive, or a dauntless desire to succeed in proving they have what it takes be a navy seal.
SWCC, Special Warfare Combatant-craft Crewman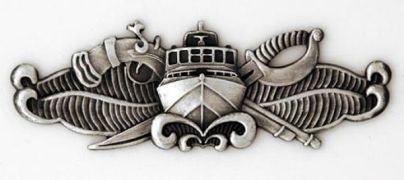 Similar to the SEALS, SWCC has its roots as far back as World War II prior to being given it's official name. In conjunction with the Navy's goal to develop a highly trained, unconventional warfare division, it became clear that they would need highly specialized teams to transport and reinforce the SEALS. SWCC was also born out of necessity and often work very closely with the SEALS, as well as special forces tied to other branches. They're training focuses not only on providing transport, but also evasion, land combat, reconnaissance, and vessel boarding, among others.
Not unlike Navy SEALS, SWCC prospects are required to complete physically arduous, mentally challenging training in order to qualify for this position and also have an alarming dropout rate. Although not as frequently covered by the media as the SEALS, SWCC is not a career choice to be taken lightly.
Green Berets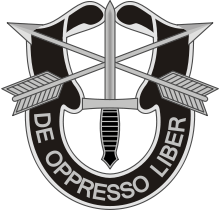 The mission of the Green Berets is five-fold: at the top of the list is unconventional warfare, foreign international defense, special recon, direct action, and counter-terrorism. As an extension to these points of focus, the Green Berets are also relied heavily upon for combat search and rescue, psychological operations, manhunts, counter drug operations, among others.
As you may expect, Green Berets are expected to have get and stay in superb physical condition. The first phase of Green Beret Training is known as SFAS, or Special Forces Assessment and Selection, determines if a candidate will continue on to the following phases. Depending on which job field a future Green Beret qualifies for, a candidate may be in advanced training for any where between 56-95 weeks during the phases that follow.
Army Rangers
Considered to be a light infantry, rapidly mobilizing unit, the Rangers primary missions consist of air assault, and direct action operations, raids, infiltrating and exfiltrating via air, land, or sea, seizure of airfields, personnel and special gear recovery, and support of general forces. As a light infantry unit kept in a state of constant readiness, the Rangers are expected to be deployable to anywhere in the world within an 18 hour timeframe.
With its challenging, 61 day training taking place in Georgia, Rangers are provided a clear mission, but how to best accomplish this mission is left up to the candidates. As is often the case in special operations training, the purpose of this training course is to push the limits of the soldier's mental and physical abilities while demanding they remain objective and true to the established mission.
Night Stalkers (160th Special Operations Aviation Regiment-SOAR)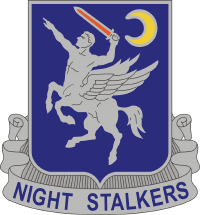 The Army's Night Stalkers are a special operations unit that has similarly demanding personnel standards, providing aviation support of the Army's special operations by way of recon, attack, and assault and are trained in high speed, low altitude, fast response environments.
Night Stalker training consists of a brutal 5 week training course involving both in-class training covering the theoretical side of the job, integrated with field training to gear candidates toward application. During this training session, future Night Stalker become further acquainted with the five combat skills: first responder, land navigation, combatives, weapons and teamwork. Most soldiers will have been introduced to these skills prior to entering Night Stalker training, but will be given further opportunity to hone them throughout this training period.
Soon to follow…:
Marines Spec Op Regiment, Force Recon
Air Force Combat Control Team, Pararescue, and EOD