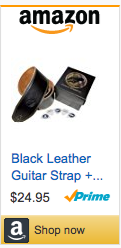 Discussing the benefits of joining the military is a pretty enormous undertaking. It's kind of like asking "why join the military", and there may even be overlap between the two. Although every joins for various reasons, it's safe to say that the benefits available to military personnel and military families is probably among one of the most popular. We'll divide up the various benefits, and provide an overview, with specifics to follow.
Medical
As you may already be aware, all active duty military personnel have complete medical and dental coverage. As soon as you begin your service, you're automatically enrolled with TRICARE, who has been the health care program the military has relied on for many years. Previously called CHAMPUS (Civilian Health and Medical Program of the Uniformed Services), TRICARE is a restructured version of that program that now focuses solely on members of the military, and their families.
While in the military, you'll very likely be stationed in an area that has its own military hospital, which chiefly employs military health professionals. However, in some pretty uncommon cases, personnel may be assigned to locations where there are no military health care centers within a reasonable range, and therefore will rely on civilian doctors to provide healthcare.